Years ago, I was about twenty years into a physical therapy practice going full speed ahead while my wife was running along in her career as a director of nurses in a home nursing program.  At about this time we got a call from two very respected systems engineers, one of which was Jill's brother.  They accomplished some very distinguished awards.  Between them they accrued four US Patents and a National Auto Industry Award.  They developed an idea that they could use the genius of their systems thinking and apply it to 'Financial Literacy and Entrepreneurship.'  Their proposal would forever change the course of the Guzzardo history by a simple awareness that success is in direct proportion to, 'The Company You Keep.'  This principle never changes and it won't this year either at the 'Masters of Leadership' events.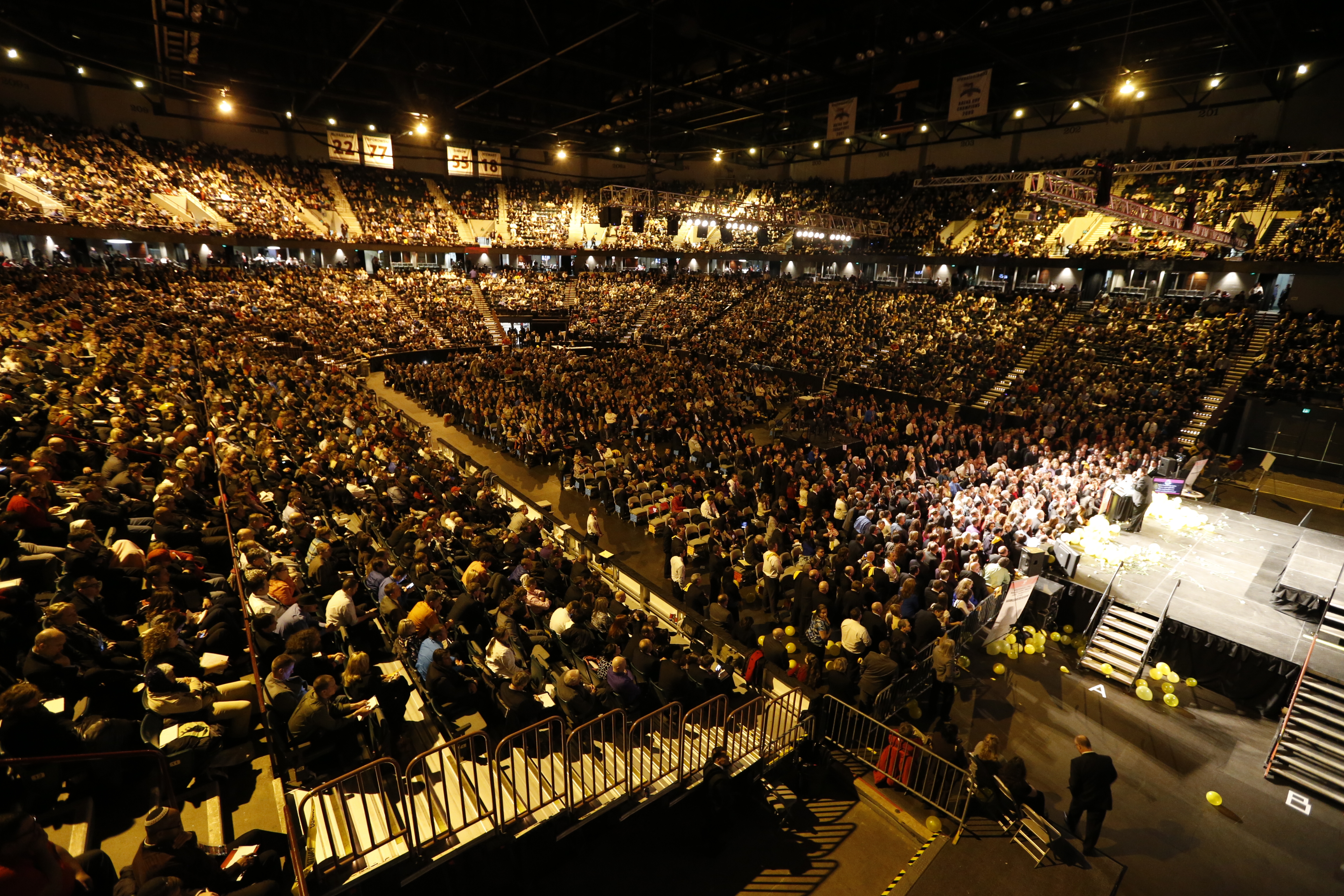 I'm sure all of us can remember the lessons that our parents tried to teach us as we grew up to be very careful of, 'The Company You Keep.'  After listening to these two systems engineer's idea about 'Financial Literacy and Entrepreneurship,' I assured them that I didn't have the time or any discretionary income to add another venture (although extremely part time) to my plate.  That's when Orrin Woodward said something profound that changed my life.  He said, "George, you don't have a money problem."  I thought, "He sure isn't a good listener."  He replied, "You have a money information problem."  Those comments caused me to think.  He then said, "You don't have time limits."  "Controlling your time is an element of wisdom."  That really caught my attention.  Meanwhile, on the other side of the room, my wife was in discussion with her brother.  After describing a multitude of reasons why we would never be able to become involved in their proposed project, her brother retorted with a comment that would change our lives, "What's going to change in the next five years if you keep doing the same thing that you've always done?"  We knew we had reached the top of the ladder in our careers as far as time and money went and we were only approaching the half way point of our lives.  Be aware of, 'The Company You Keep.'
I recently read one of the top leadership books ever written, 'Good to Great,' by Jim Collins.  It's actually a history book about businesses that left average results behind to became great.  Interestingly, all of the great businesses studied in that book mirrored the leaders within those companies, and followed the same systematic steps to success.  Collins studied GE in the era of Jack Welch, the turning points of Kroger and Walgreens, and the history of the great basketball coach, John Wooden.  Each one had a turning point that caused average results to change to great results.  I think back at the day those two systems engineers came into our life and I can recall a turning point that caused my results to change too.  Did you know that there's a program that will drastically improve your results by simply applying the principle of, 'The Company You Keep?'  Who do you know that has an interest in helping you improve the results in your life?   'Good to Great' applies simple recipes for success.  These same recipes for success can be applied to help you improve your results through the concept of 'Financial Literacy and Entrepreneurship' that will be taught at the 'Masters of Leadership' conventions.
Assess if 'The Company You Keep' is going in the direction you want to head?  What's going to change in the next five years if you keep doing what you've always done?  Who do you know that will help you shoot for the stars and even if you fall short you'll hit the moon?  Every great company or leader that was studied in the book, 'Good to Great' had a target that they wanted to hit and associated with a group who had their best interest at heart. That group will be at this years, 'Masters of Leadership' conventions.  Greatness starts by imagining what you want your life to look like.  Is the imagination of your future reality strong enough that you'd put effort into moving in that direction?  That tension caused from the 'Gap' from where you are to where you want to be acts like a magnetic force.  I call it, "Gap Tension."  In the study of leadership, growing companies, or growing individuals, there is one common element to succeed called, "Gap Tension." 
If you ever find yourself in a position of no growth, it's because complacency has set in.  There's no, "Gap Tension." Complacency or average results happen when we don't regularly reset our dreams and goals.  And, don't forget that our society rewards complacency.  Just look at Hollywood and the media today and you'll find that it will superimpose its agenda on yours.  Any entity that makes you think about its agenda is not your agenda.  Financial institutions are the only beneficiary.  They award instant gratification in the form of "financing," the very antithesis of the delayed gratification that comes with 'Gap Tension.'  In essence we are witnessing a society, a multitude of whom are floating downstream like 'Salmon.'  Just like you teach your kids, be very critical of 'The Company You Keep.'
What do all the 'Good to Great' Companies share that gets them different results? 
All great companies were guided by character based leaders. If the conditions in those companies were not right, they made them right.  Be aware of 'The Company You Keep.'
When you associate with others in the pursuit of a great endeavor you'll find out that one hundred percent of the time you'll join a 'Culture of Discipline.'  As the great basketball coach John Wooden said, "We discipline ourselves so someone else doesn't have to."
All greatness comes from small increments over time. 'Gap Tension' creates the necessary consistency. All greatness comes from consistent behavior.  While we all remember John Wooden and his record breaking eleven college championships, most of us don't recall the fifteen years of consistent, disciplined action.
Learning is required for growth. Learning happens faster when individuals have 'Gap Tension.' Growth is always more prevalent where 'Gap Tension' is the greatest.  Where there's growth you will always find, 'Gap Tension,' adjustments, and learning.  There was never a great leader or a great company that did not constantly learn and make adjustments.
I learned years ago the value of 'The Company You Keep.'  Have you diverted from your dreams?  Maybe you need the spark that comes from 'The Company You Keep.'  Have you found a company that shares the simple steps found from 'Good to Great?'  Any business can produce average results.  Is 'The Company You Keep' taking you to your full potential?  If it's your time to pursue your purpose driven goals, then I know you will value 'The Company You Keep,' and I'll see you at one of the 'Masters of Leadership' events.  God Bless, George Guzzardo