Ignorance is defined as, "a state or fact of being ignorant; a lack of knowledge, learning, information."  According to 'economist.com',   we are witnessing 50% of the population today that has a 0 net worth. One has to ask, "Did they plan it this way?"  Knowing that this condition makes for a condition of hopelessness, it's not a place where people want to be.  Best - selling author and leadership expert, Orrin Woodward quotes from 'GoBankingRates' in his best - selling book, 'The Financial Matrix,' "50% of Americans have $500 in their savings account."  It's accepted that this condition creates "massive stress and anxiety."  These statistics don't even begin to measure mortgage and student loan debt.  We are in a global financial bubble and you don't want to be near it when it pops.
Is it just that people aren't working hard enough or wanting to get ahead or is it possible that "ignorance can be learned?"  Common sense tells us that people do not want to be in this condition but they have been taught financial ignorance.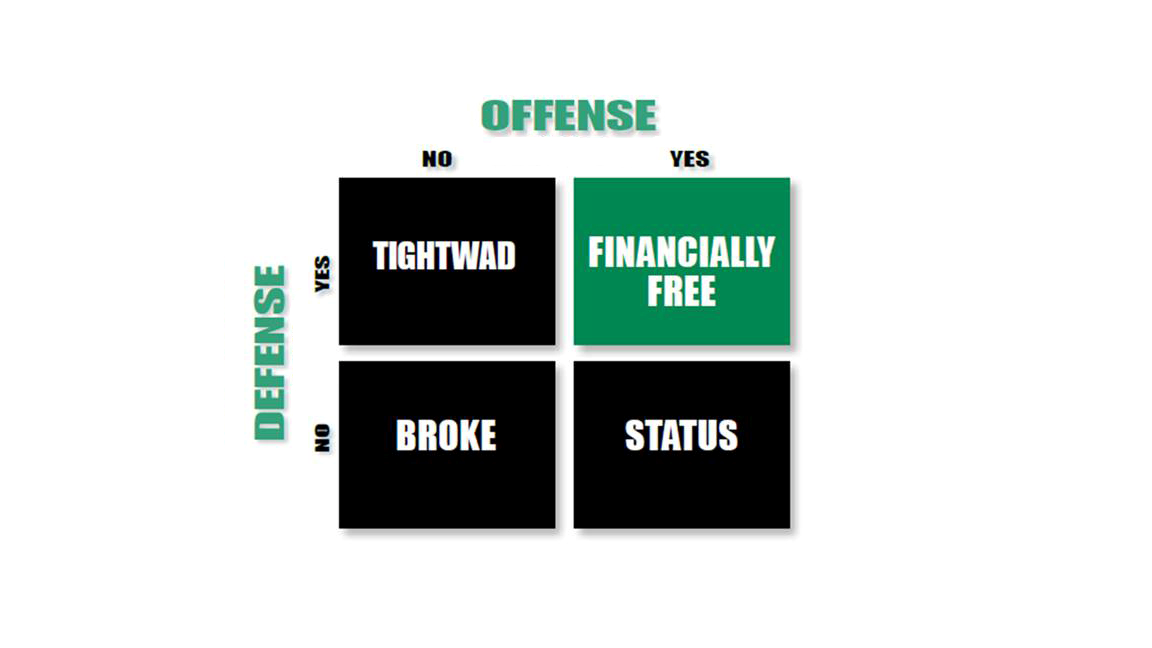 Who could be responsible for widespread ignorance spreading across the land?  Logic tells us that our immediate households where the family resides has the highest percentage of influence. However, with dual incomes required just to make ends meet and the gradual disruption of the traditional family, the spot light shines on our national education system.  Here we find the primary culprit.  A double paradox exists.  After all, our financial conditions come down to simply managing the amount of money coming in and going out.  It comes down to simple math, "spend less than you make." If our people aren't educated in this area how could the family be educated?  Our educational system should recognize that as adults the number one area that consumes a person's time is making money. Question, "Why do we trade off the need for basic financial education, something that everyone requires, in place of mandatory sciences like chemistry and physics?   Why is every child being prepared with the same curriculum and complete the same requirements as an aerospace engineer?"  The department of labor estimates 3.2% of the population is employed in the designing, construction, testing aircraft, missiles, and spacecraft.  Christopher Lasch writes, that, "In the United States over the last 200 years, mass education provides one of the principle foundations of economic development… It has neither improved popular understanding of modern society, nor reduced the gap between wealth and poverty… On the other hand, it has contributed to the decline of critical thought and the erosion of intellectual standards."
'Ignorance can be learned' long after formal education.  Ignorance is picked up through media's repetitive messaging and influencial Hollywood idols. They have become the new thought influencers of the 21st century.  Media has been reduced to just a few outlets that combine for a constant flow of programmed messages that drip on the public's mind.  Jacques Ellul writes in his best - selling book, 'Propaganda,' "Opinion cannot form itself in entire societies unless mass media of communication exist… To make the organization of propaganda possible, the media must be concentrated, the number of news agencies reduced…"  He writes that Hollywood, , "promotes the types of social life, the proper conception of society."  James Hirsen writes in 'Hollywood Nation,' "Think about it: if the public weren't influenced by famous names and faces, then celebrities wouldn't be getting paid big bucks to hawk products and services, and celebrity endorsements wouldn't be so actively pursued by activist groups and politicians… Movies, TV shows, music, and other entertainment products don't merely amuse us or divert us from reality; often they convey messages about political, social, and cultural issues."  These two institutions with their emphasis on consumerism and doing whatever feels good at the moment has proven that 'ignorance can be learned.'  
Can 'ignorance be learned'?  The financial results we are witnessing throughout the world speak for themselves.  In the information age ignorance doesn't just happen it has to be made to happen.  'Ignorance can be learned' if its taught.  You can't have both ignorance and knowledge of a subject.  We can choose to learn ignorance or not and we can make a choice.
80% of our GDP comes in the form of knowledge today?  Knowledge when applied is wisdom.  An entrepreneur is someone who looks for problems to solve. They provide solutions to those problems.  'LIFE' is a community of people who recognize the need to fill this void with information.  The largest void in our society is financial fitness.  Improving your 'Financial Fitness' can be as simple as a 'Green Box.'  The lack of financial fitness is a concern because it causes problems in people's lives.  Problems cause stress and eventually hopelessness.  The 'LIFE' company is committed to filling the gap that our education, media, and Hollywood has been incentivized to create by 'The Financial Matrix.'  People can improve their financial fitness when they find solutions using new information about the 'Defense, Offense, and Playing Field'   This can improve our overall 'Financial Fitness.'  The 'LIFE' company simply calls it the 'Green Box.'  Thomas A. Stewart describes it as, 'Intellectual Capital,' or "organized knowledge that can be used to produce wealth."  By making the most simple investment, ourselves, we can solve the problems we face. Isn't it interesting that the 'Dale Carnegie Foundation,' found that those who invest in themselves and are involved in a personal development program have an 80% increase in worth?
The opposite of ignorance is wisdom.  What will you see when you open 'The Green Box?'  Will you see a way out of debt?  Will you see a way out of stress?  Will you become more prepared for the next economic bubble?  Will you come alive for a dream that you've hidden away in your mind?  Will your passions for a purpose come alive again?  Like the athlete who trains and improves their overall physical fitness so too can we learn to train an improve our 'Financial Fitness.'  It's time that you know that 'Ignorance can be Learned, but it can also be unlearned.'  It's time to know that there is an alternative to ignorance.  Who would know that breaking free would be found in a little 'Green Box?'  God Bless, George Guzzardo